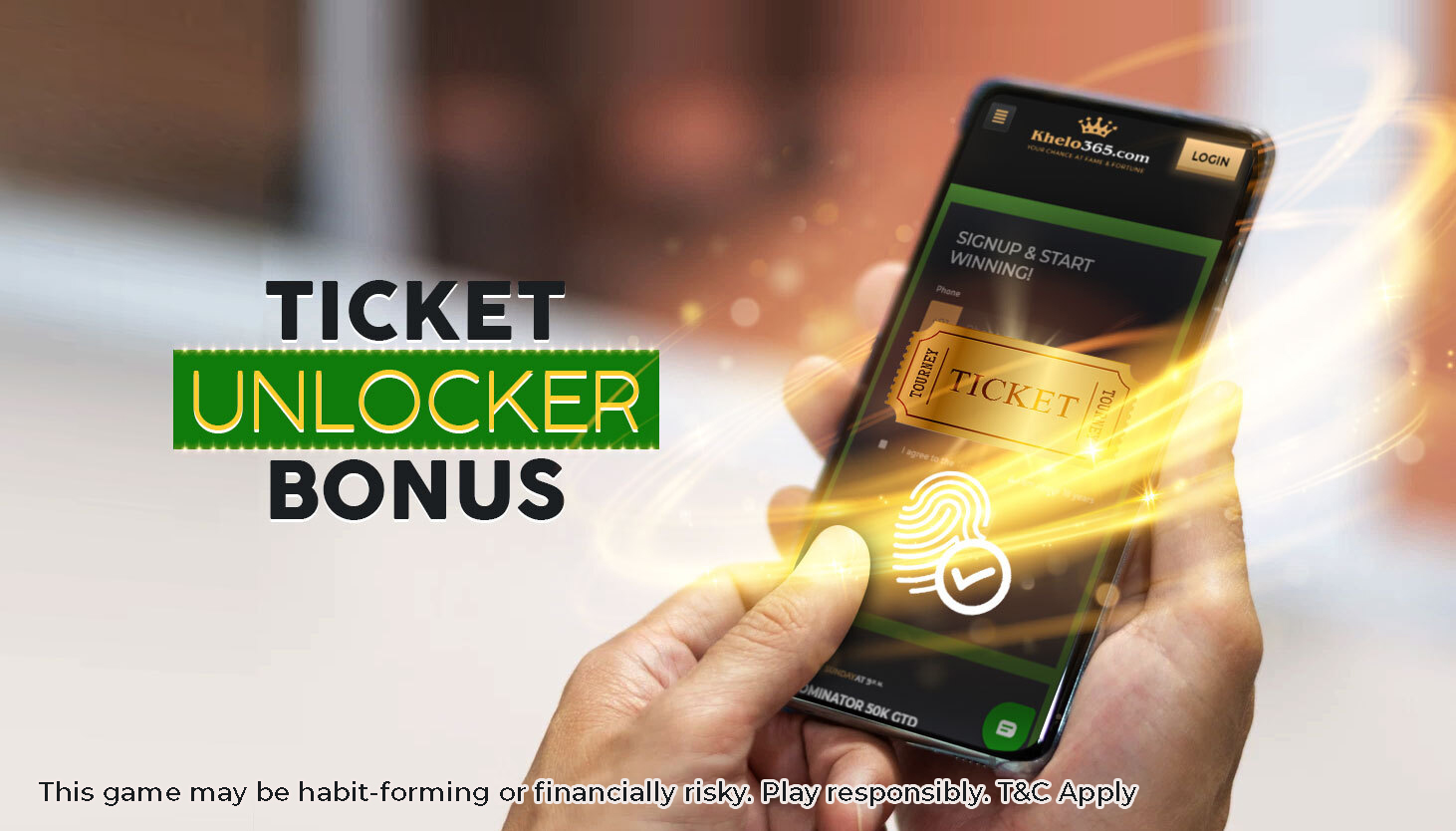 Ticket Unlocker bonus* Cash-outs getting rejected? Don't know how much loyalty points required for redeem. Here we come with a simple solution – THE TICKET UNLOCKER BONUS.
Play in your favourite Online Poker tournaments using free tickets using Promo Codes.Play more and Win more to get your free ticket and enjoy free entry for big Tournaments using Unlocked bonus.
Amidst lockdown, whiling away time is a herculean task – the clock doesn't tick, the sun doesn't set, going out is impossible and playing on mobile is the only way out to spend our time. Who would not love to earn money while playing Poker? Khelo presents poker tournaments and cash games loaded with opportunities to earn BIG. Join Khelo and check the lobby for complete details.
Get your free tickets for all the tournaments and survive to win ENORMOUS. Redeeming money is simple as a cake walk.
Terms and Condition:
Deposit with code to get your Free Ticket.
LOCKED Ticket gets credited for the Tournament.
Earn and full-fill the VIP Points criteria within stipulated days.
Get your ticket released to your Account
Register for the tournament and play.
In case of any disputes, Khelo365.com's decision is final and binding.