poker Player Testimonials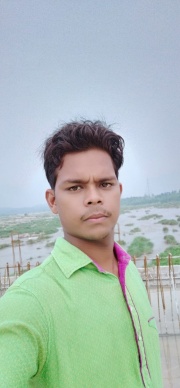 INDEPENDENCE DAY SPCL TOURNEY 300K GTD
"At the starting of the tournament I didn't think that I would take the first prize. I decided to play the tournament from the break after entering the I just keep one think in mind that I will play with patience and skill . At some point I got a lucky hand and my card matched most of the time. At the final table I got little bit luck than the other players. So in the final table I decided to go all-in for most of the hands. It was a great feeling to win and thanks to team khelo365 for this huge prize."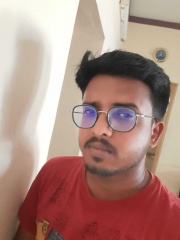 RE-RAISE DEEP STACK 2L GTD
" Khelo365 is better than any other site, it's user friendly. It is the first time that I am winning such a big Tournament ,"RERAISE". I didn't even think about that I could win ,I thought of completing upto last, with grace of God and tactics I won that tournament. This prize money helps me to upgrade myself, Thank you khelo365 for these wonderful tournaments."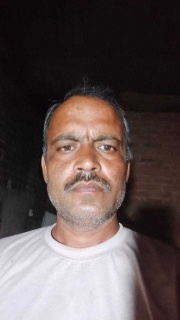 REFUEL SATELLITE SERIES 5L gtd
" I'm overjoyed about this victory and never imagined I'd be able to win such a prestigious competition. I play the tournaments regularly and I love to play in Khelo365. I am a farmer and I will use the funds for my children's education."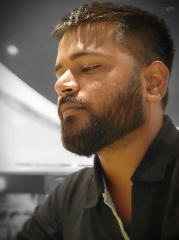 REFUEL SATELLITE SERIES 5L gtd
" I am really very happy about this win. I was always try to win the refuel tournament in Khelo365. And at the starting of the tournament I was not thinking that I will get the 1st prize. At some point I was very lucky and played the entire game with skills and keep patience. This was the first time ever I won huge amount in Khelo365. I thanks team khelo for this."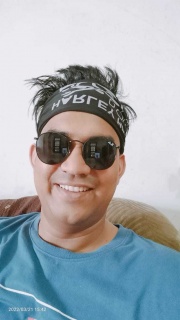 HOLI SPECIAL 2L gtd
" I am very happy about this win and this was the best holi of my life. I was little nervous after the final table and just kept my cool as coming this far was itself great. I was very lucky to win, I will gift a mobile phone to my wife with the money and with the remaining I will play Poker, Khelo365 is a superb website for poker ."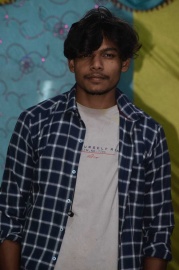 REFUEL SATELLITE SERIES 5L gtd
"My name is shoaib Akhtar and I have won the refuel tournament. I got a prize money of 1.5 lakh and i am very happy about it. This was the first ever victory for me and it was just unbelievable. I thank team khelo for this."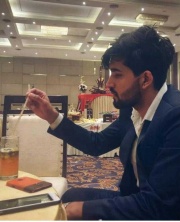 REFUEL SATELLITE SERIES 5L gtd
"I am on Khelo for more than 10 years now. I like the interface and design of khelo and i dont get a vibe of playing on any other platform.Khelo365 is the best Indian platform for Poker players and for starters as well. I came 2nd in refuel and look forward for more in future. CHEERS TO KHELO365."
"I have been playing with khelo365 since 2013. I play at this poker room because I think that it is better than others. I am glad that I found a reliable and fast software that meets the needs of players, has great security and fast transactions, and a friendly and helpful customer service. The tournaments Khelo365 runs are amazing with great rewards. I won the Christmas special tournament recently and it felt amazing . I would recommend everyone to try out khelo365. It is reliable, fast, secure and has great action on cash tables."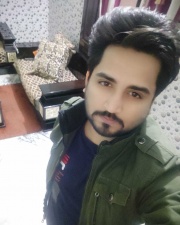 "I have been playing poker on almost all the available sites in India, by far Khelo365 has proven to be the best. It has the best in class UI and amazing Value offers running all year round with no tds policy.I'm very excited to win Reraise tournament recently on khelo. I wish to play more and keep trying my best to win future tournaments as well.As I understand online poker, it's mathematics+intuition with a pinch of luck. Khelo365 is the best and most trustworthy platform to showcase your skills."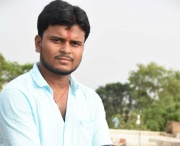 "I am glad to win this prize and I am so happy. I can't belive and can't express my feelings. It is a huge prize and important prize of my life.I am deeply thankful to khelo365 games. It is very big game and it's hard to put this winning feelings."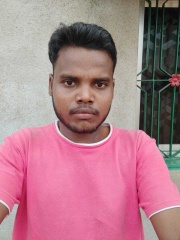 REFUEL SATELLITE SERIES 5L gtd
"I still can't believe that I have won first prize and that too REFUEL - the biggest tournament in Khelo. I was in disbelief that I have reached the final table. I love playing in Khelo365 and I enjoy playing tournaments."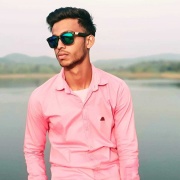 REFUEL SATELLITE SERIES 5L gtd
"I am very happy about winning the tournament. I never expected that I could win such a big tourney, and when I reached the final table, I thought this would be enough. Luckily, I did win the competition and many thanks to khelo for providing such a great platform."
REFUEL SATELLITE SERIES 5L gtd
"I'm playing in khelo365 for more than a year now and I use to play ring games. This is my first time playing bigger tournament and my first time experience with Khelo355 was really great. Felt the real adrenaline rush during the tournament and super happy that I ended up in 2nd place.. Thanks to khelo365 and I look forward to play big tourneys here. Now it has become a home for me."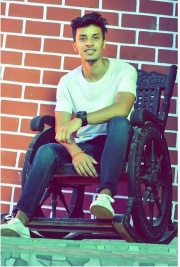 Independence Day tournament
"It was an amazing feeling when i won the Independence Day tournament you got the 2nd reason to Celebrate and the tournament field was amazing with Pros and Recreational players playing with such players and making it to the Final table is enough but somehow I managed to Ship the Tournament and Khelo365 is one of the best Platform to play in and show your skills cause it has seriously one of the best UI and wide range of tournaments to build Bankroll and the best part is you don't have to worry about TDS deductions they pay it for us that is cherry on the Cake. Thanks to Khelo365 team for hosting such tournaments and i hope khelo365 team will keep doing this top Notch work."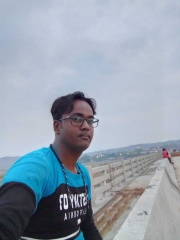 Grand Slam 2nd Winner
"I am so happy about finishing second in such a big tournament, I never expected this win. I was very excited when I reached the final table, and thought this woule be enough. I like to play in Khelo very much and this amount would be so helpful in this crisis situation.That was a wonderrful moment for me."
Grand Slam Winner
"This is my 2nd Grand slam win in Khelo. I am really tight on finances having lost quite a lot in cash games, hence I had to really put a disciplined approach in this tournament, I had it my mind not to call an opponent all-in even with premium pockets pairs or top cards, it took a lot of strength not to call an opponent all-ins with good cards but that probably helped me in winning this time around.Khelo 365 is a very good platform for poker lovers and will certainly encourage other players to play on this site. Taking advantage of this opportunity,I would also like to suggest more regularly big monthly tournaments with GTD as 10Lakh or above like other poker websites for more action and excitement.I also Thank Team khelo for their active support and help on issues."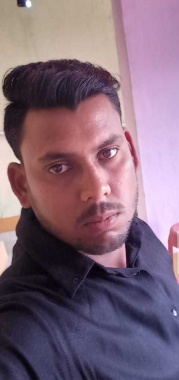 Grand Slam Winner
"I never expected to win such a big tournament, but I got a bit lucky and it was the best moment of my life.I heartily thank khelo365 for giving such a beautiful platform and opportunity.This amount is indeed a boon for my life. I love the tournament structure of khelo and hope khelo continues to entertain us in the same way as they do now"
"It was a good win and I would have been much happier if I had finished first. I never had any plans or strategy and in the final table it was like auto all in. I would definitely recommend khelo to everyone. Khelo service and cashout is awesome.Everything is perfect is khelo but only the structure of tournaments blind is too fast and people get too much extra time bank."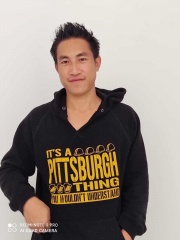 "Hello, I am Alex Newmai from the Northeastern state of Nagaland. I have been playing poker for the last half decade and Khelo365 has been a humble abode of my poker endeavor. I had won several primetime tournaments and back to back win in the monthly tournaments leaderboard the previous year. However, winning GRAND SLAM of the February edition 2021 has been the biggest score thus far - taking home a six figure paycheck! Over the years, grinding day in and day out at Khelo365, it has taught me several life lessons. One such aspects is the variance. Variance in poker is inevitable and has taught me to endure the difficult times that comes with downswing - and that reciprocates in life aspects as well. Poker - a sport of the mind is gaining popularity world over. Khelo365 provides what the industry could possibly offers in terms of user interface and wide range of tournaments. The most striking featured of Khelo365 is that we can take home any winning amount without having to worry about paying TDS to the Government - because Khelo365 pay the TDS charges on behalf of us!"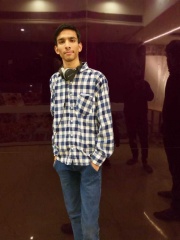 "It was a very nice experience to play on khelo365. The republic day tournament was a very fantastic tournament. Its buyin was affordable for mid and high range player. I got ticket for tournament by deposit. And luckily l won the tournament. I hope that khelo365 will bring more such tournaments in future."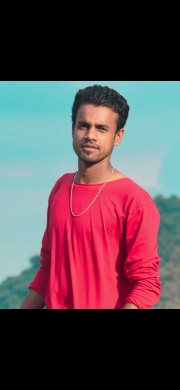 "Winning the Grand Slam was a wonderful moment, all I had in mind was to finish in the top 20, never had any strategy in my mind and the unexpected happens. My family memebers were also happy about it when I told them that I had 1 Lakh. My home is under renovation and this will help a lot. Khelo is a marvellous app and I adore playing in Khelo."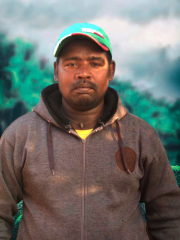 "Grandslam winner, I love playing Poker in Khelo365 and it was really wonderful winning the tournament. I didn't have any strategies and I just kept playing my normal game. I belong to a poor family and this amount means a lot, I will always be thankful to Khelo365 for giving such a wonderful platform. It seems that I am living a dream."
"Khelo is a very good platform for online Poker, especially the potrait mode and I feel more trusted. I was very happy to win KICKSTARTER and while playing the tournament, I had only one strategy in mind, "Fold as many hands until a good one". Rewards are good and expecting royal flush rewards to be more as earlier."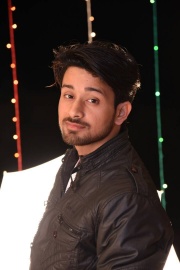 "I have been playing Poker on Khelo for the last 3 years. Recently i got the 2nd prize in Twister tournament which was huge boost to my bankroll.Looking forward to play such more tourneys and win more on Khelo365. Also I can Say for sure that this site has one of the best graphic interface and support system in poker industry.Also there are multiple buyin tournaments and freerolls which makes it more easy to build a bankroll. I hope Khelo365 will keep doing this Top Notch work.Kudos to the Khelo365 team for giving players great opportunity to earn."
"This is the first time that I have won such a big amount, and I am very happy about it. While playing every tournament I have only one thing in mind, "I have to win". Hard Luck, I finished second and felt a bit bad about it. I love the tournaments in Khelo365 and I almost play every tournament"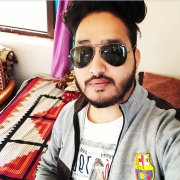 "I Like a lot of things about 'Khelo365', the most important reason is, I trust this Site. Secondly, I Love the graphics of the tables, also, the competition among the players is very impressive.
The thing that kept me going on in the tournament was the aim and strive to get to the Top. I was being able to use my Skills and out-play the other remaining players.
Also, the strategy that I used to get to the Top, was to wait for the opportunity to set Traps and to lure the other players so that I acquire enough Chips to keep me continued. I also used my bluffing skills to keep me alive in the tournament.
Last but not least, Thank You Khelo365 for giving me the opportunity to use my skills and make a fortune out of it. "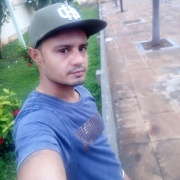 "It was wonderful winning the big Tournament in Khelo365 which is my favorite Poker Website. Thanks to Khelo365 which made my DIWALI night very special and a memorable one."
"I have been playing in Khelo365 for the past 5 years and I am very happy to have taken the 2nd place in the 5 LAKH Diwali Special tournament. I hope they keep organising the Big tourneys and making it more exciting and enjoyable than other online Poker sites. All the best to the future winning players. The cash and deposit bonuses are a perfect plus and timing of the tourneys is very convenient."