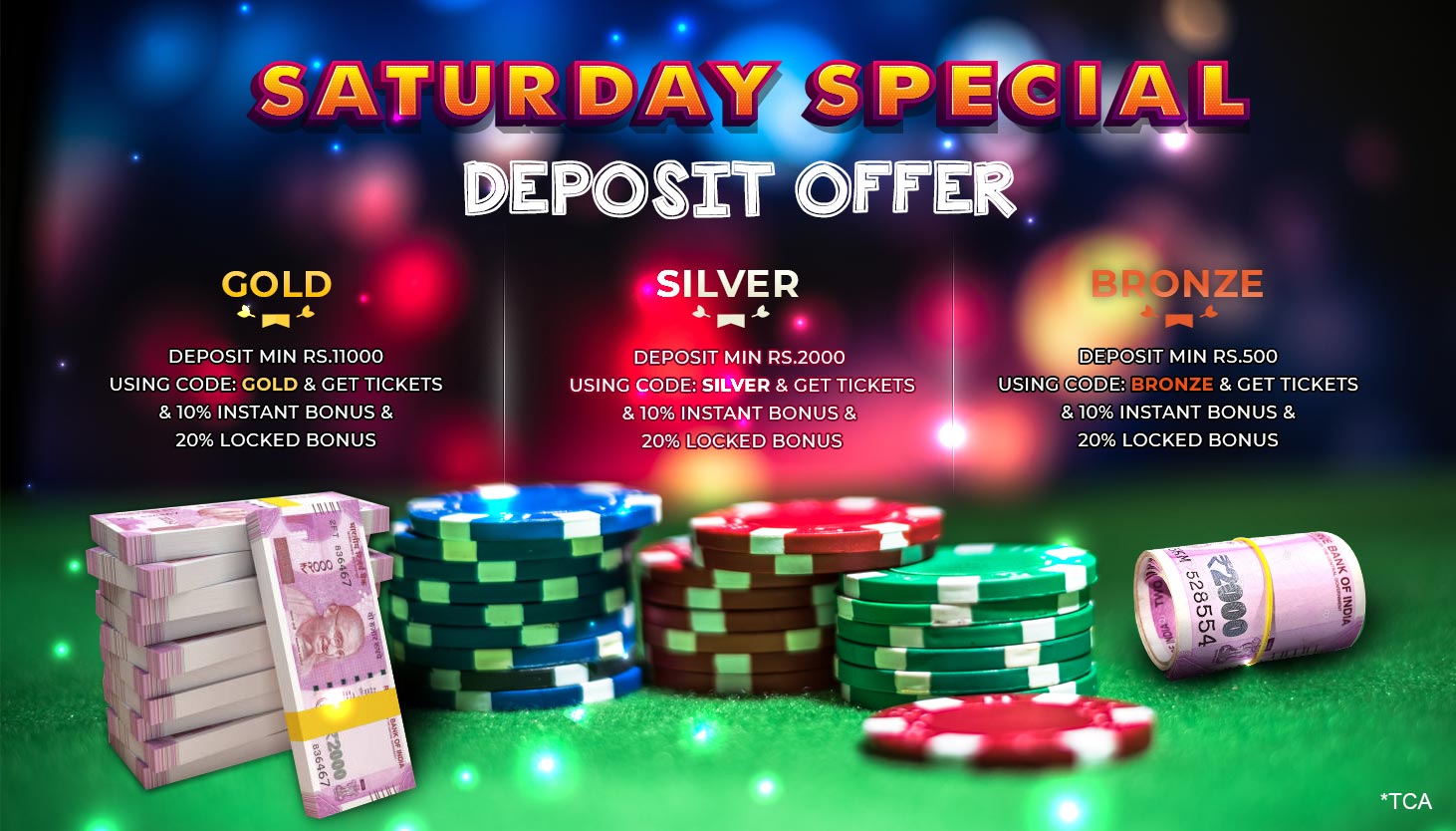 GOLD
Deposit Min Rs.11000 using code : GOLD and get tickets and 10% Instant Bonus and 20% locked bonus
MegaSplash 1L
Nitro 30K GTD
Grinder 15K GTD
Daily Depositors Freeroll 40K GTD
SILVER
Deposit Min Rs.2000 using code : SILVER and get 10% Instant Bonus and 20% locked bonus
Nitro 30K GTD
Grinder 15K GTD
Daily Depositors Freeroll 40k GTD
BRONZE
Deposit Min Rs.500 using code : BRONZE and get 10% Instant Bonus and 20% locked bonus
Hustle (2 Tickets) 4K GTD
Minimax (2 Tickets) 2K GTD
Daily Depositors Freeroll 40k GTD
Terms and Condition:
Deposit codes can be used only on that particular day.
Tickets will have to be used on the same day of acquiring the bonus.
Tickets for Grinder, Minimax, Hustle and Daily depositors freeroll will be valid for 2 days.
Unused tickets cannot be exchanged or encashed.
Collusion and chip dumping is strictly prohibited.
Incase of any dispute management decision will be final and binding.
Cashout Criteria:
Comp points equivalent to the Minimum deposit amount for using any particular promo code will have to be generated before cashout.
For example: Bronze code : min deposit 2000 = 2000 comp points