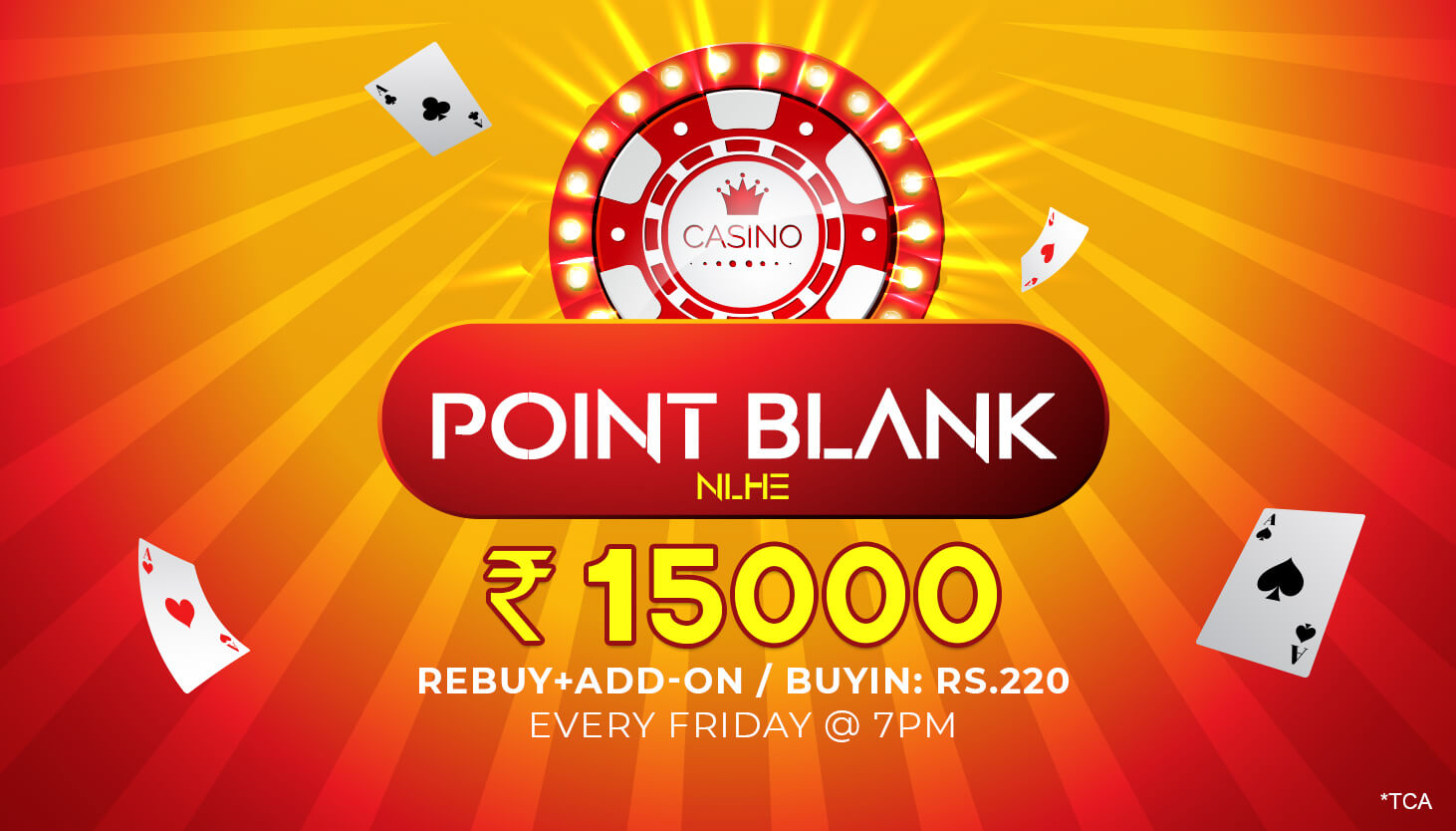 Step up your game and use your poker strategies to defeat your opponents and get away with a Prize pool of 15K GTD on every Friday at 7 PM.
Show that you are the best assassin on the poker table by outplaying the opponents with your poker skills. The most trusted poker site in India, Khelo365.com has come up with a tournament for players with a killer instinct in the name "POINT BLANK 15K Holdem Poker Tournament". Buy your way into the tournament with Rs. 220, Play this poker tournament with a Re-buys and Addon.
The crowd is high!! The Prize Pool is high too!! Sneak your way in silently and make a giant skill! Khelo365 has always been searching for some unique ways to stir the interest of poker players in India. Assassin is going to send your adrenaline pumping with its enormous prize pool available at a simple buy-in. Time to rev up your poker skills and fire on our poker tables. The crowd is high!! The Prize Pool is high too! Step in to join the hunt and make a giant kill!
Terms and Condition:
In case of any disputes, Khelo365.com's decision is final and binding.