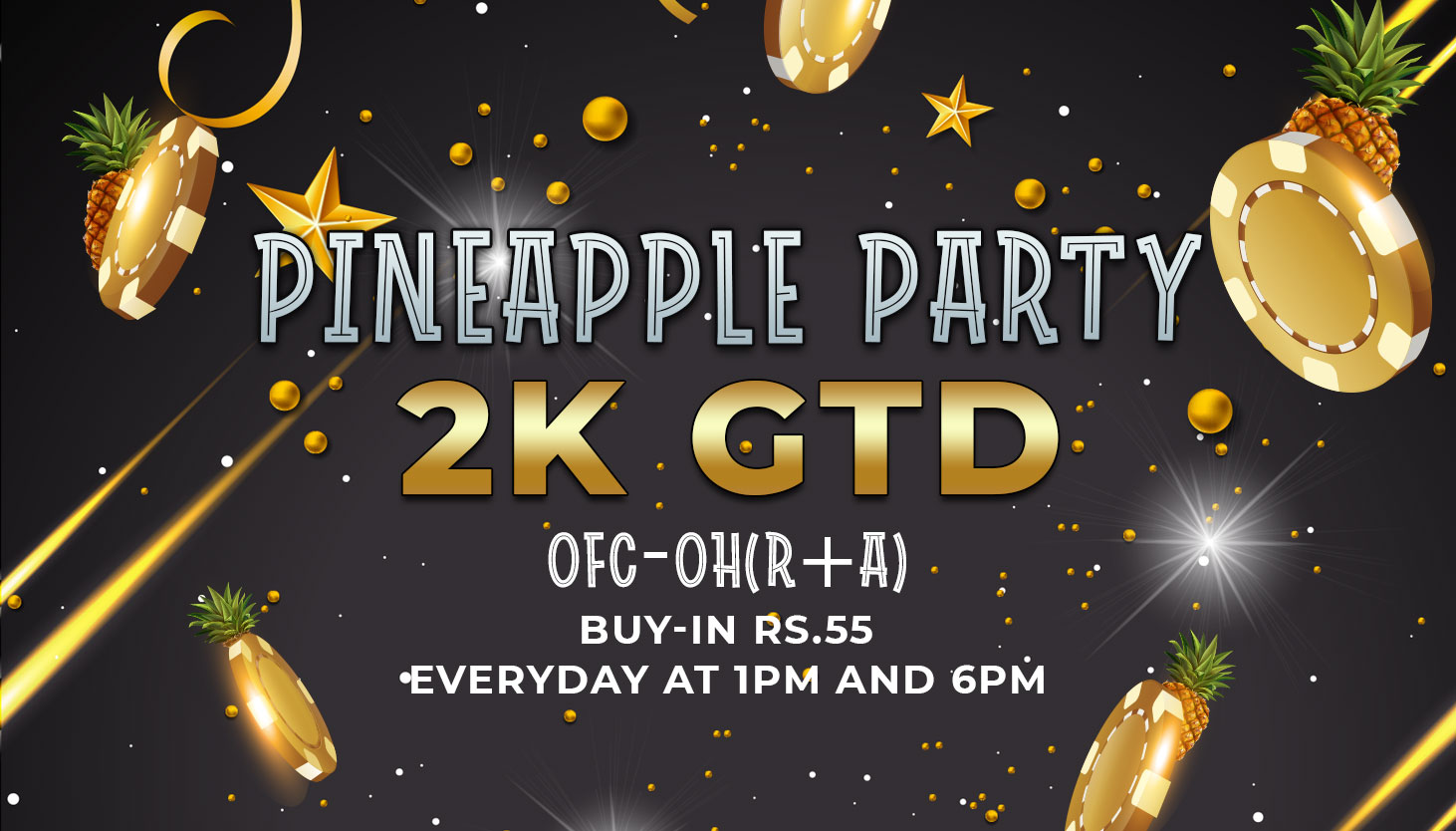 Everyone is excited about the Pineapple Party that has been added at khelo365. Are you aware yet? If you haven't heard of it then take this opportunity to discover why everyone at khelo365 is talking about it.
The PINEAPPLE PARTY is here to rev up the fun that you have long missed since you last played poker. Life is full of adventures and fun and it will be partial for us to take the fun away from your life, which is why we have introduced this game to bring excitement to your life.
Can't afford to play for higher buy-ins? Well, at Pineapple Party 2K GTD, you don't have to worry about not having enough. These days everything is way too costly that there is no middle ground for things that we can afford. And even if we can afford to buy with the little that we have, it is not of much or it is of less value.
Try out the new PINEAPPLE PARTY 2K with a buy-in of just Rs.55 and play every day at 1PM and 6PM. Join today and win up to Rs.2000/- for a minimal buy-in. We are as just eager as you are, time to win and brag about how you made it successfully by playing poker.
The time is ticking fast and everyone is rushing in to take part in this tournament. Play daily and let your opponents know that you deserve the best. Don't let this opportunity slip from your hand because we believe in your ability and potential to win. Gear on now and bring out your best on the table.
Terms and Condition:
In case of any disputes, Khelo365.com's decision is final and binding.