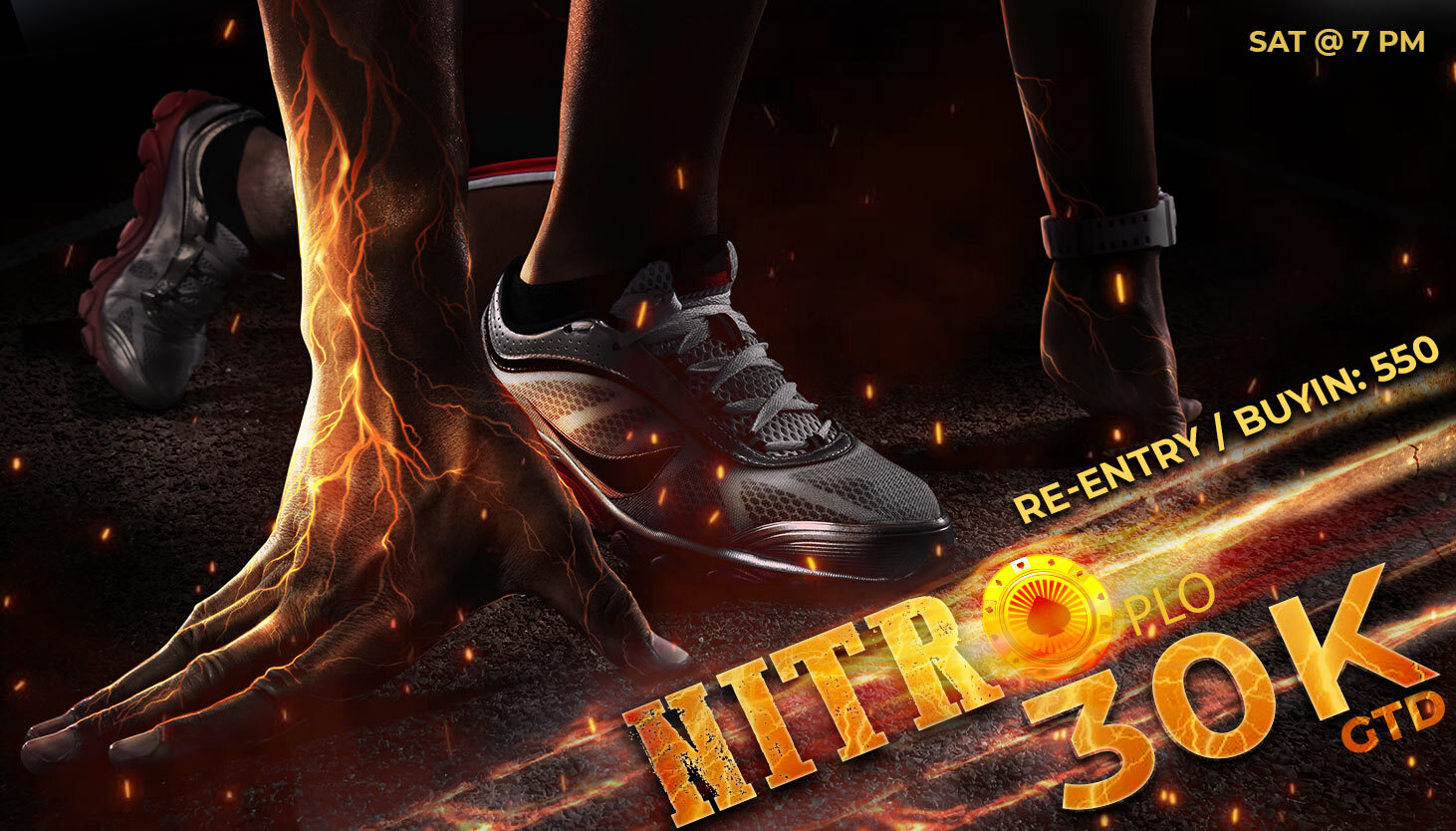 Saturdays are days for some super awesome fun. After five days of toiling, isn't it good to de-stress with some solid poker action? That's exactly what our Nitro tournament is all about.
Kick up some storm with your poker skills in our Nitro 30k pot limit Omaha tournament every Saturday at 7 PM and get to win big from the solid prize pool of Rs. 30K buyin Rs.550 (RE-ENTRY). Beat the best out there with your poker strategies. To extend more winning chances to you, we are allowing Re-entry in this tournament.You may have heard about Monday Night Nitro two decades back, our Saturday Night Nitro promises to be as exciting as that.
Nitro is a great addition to the already impressive lists of online poker tournaments at Khelo365.com – India's most trusted online poker site. Chill out the way you with his super value tournament.
Terms and Condition:
In case of any disputes, Khelo365.com's decision is final and binding.