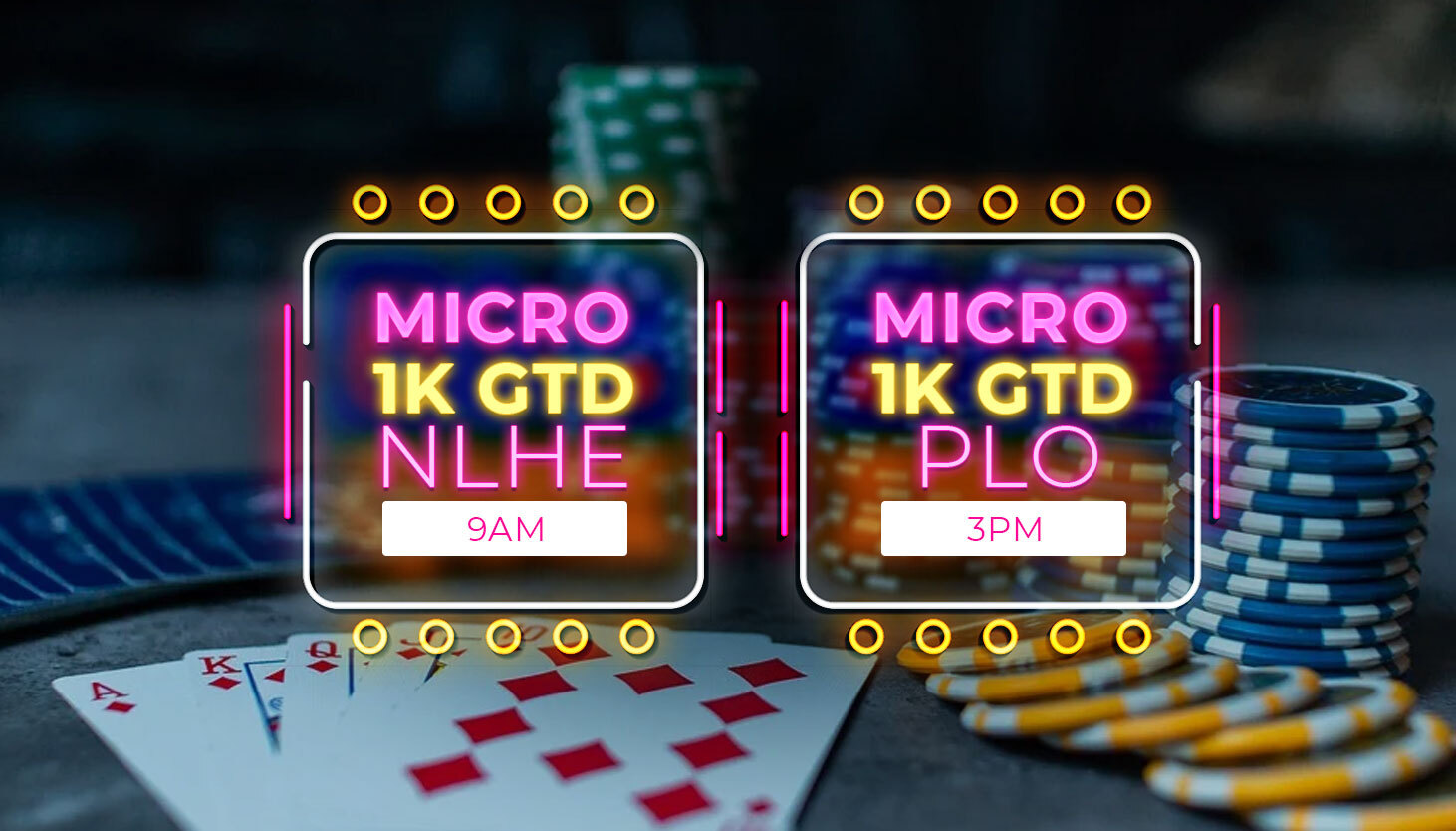 Be a poker enthusiast who doesn't miss any opportunity, that way you will learn more and also earn more. It is always advisable for any and all poker players to play as much as you can, because professionalism comes with experience. Grab this wonderful opportunity of playing the MICRO 1K GTD NLHE + PLO only at khelo365.
Register yourself at MICRO NLHE + PLO (Re-entry+ R+A) or buy-in with 5+1. The MICRO 1K NLHE will be held daily at 9AM . Even if you are not a morning person and you happen to miss the 9AM match, you can always catch up for the 3PM match. However, it is always the best if you can catch up for both the matches to be able to win more.
Also, the MICRO 1K PLO will be held daily at 3PM. It is finally time for you to put your poker skills into good use.
Isn't it exciting to be able to earn twice a day with a very minimal buy-in? This is one of the many games that you wouldn't want to miss playing. Make the best use of it and win daily at khelo365.
Find out where you are best at, whether it be No Limit Texas Hold'em Poker or Pot Limit Omaha Poker and register yourself in the game that you are interested in. This is one of the greatest opportunity for you to sharpen your poker skills and also one of the best start for a successful poker career.
What are you waiting for? Take a sit and start playing poker in your favorite choice now at khelo365.com.
| Tournament Name | Time | Prize pool | Entry Criteria |
| --- | --- | --- | --- |
| Micro 1K Gtd NLHE | 9 AM | Rs.1,000 | Rs.6 |
| Micro 1K Gtd PLO | 3 PM | Rs.1,000 | Rs.6 |
Terms and Condition:
When the first level of blind is over, if a players is inactive, player will be forcibly removed from the tournament.
Collusion and chip dumping by players could lead to permanent suspension of players account and confiscation of player's chips.
Khelo365 reserves the right to amend or cancel any tournaments without giving prior notice.