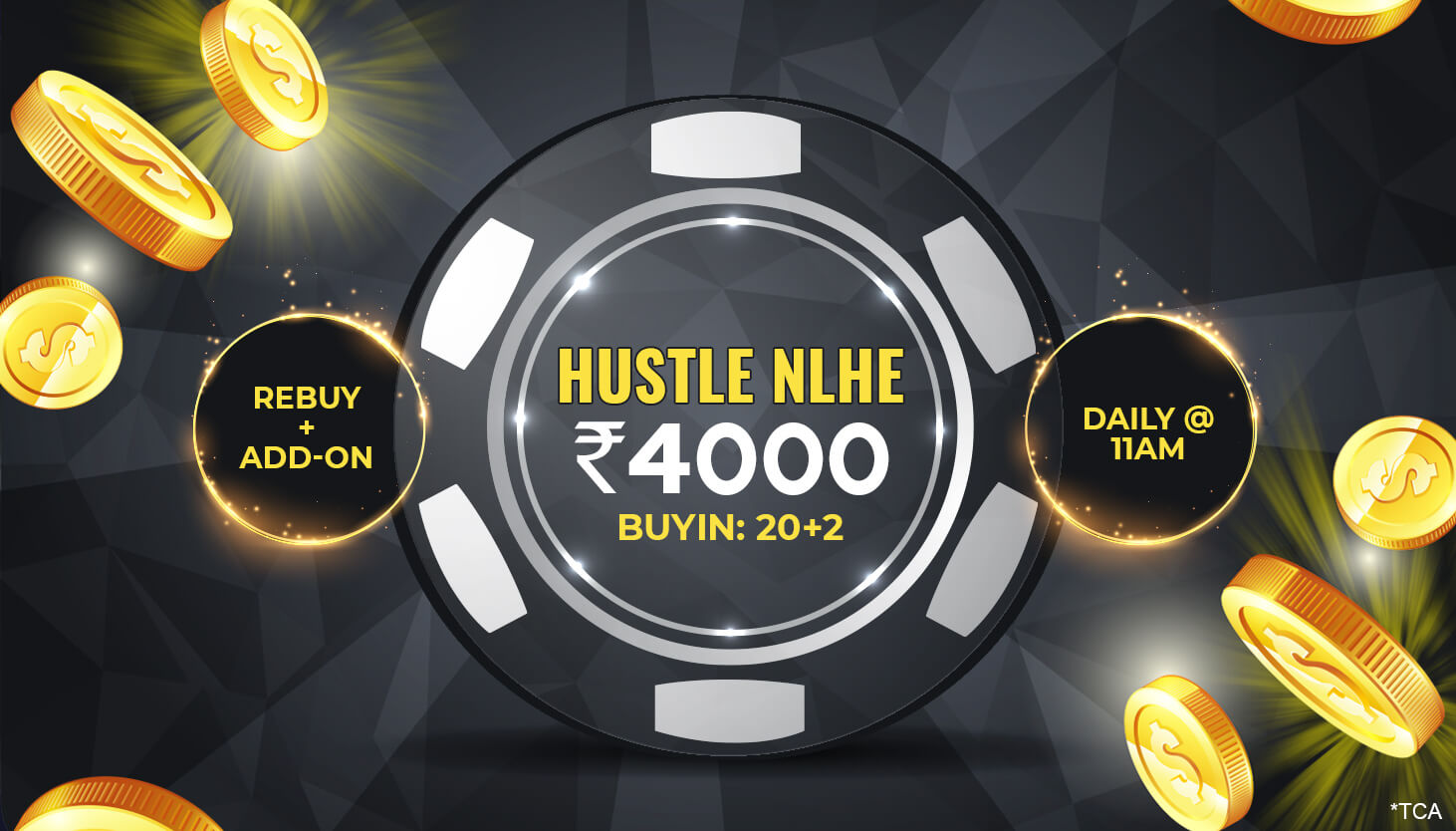 Playing online poker in India at khelo has never proved to be of loss in any way. Khelo provides multiple options and tournaments to keep the enthusiasm of the players alive and refreshed.
In case you missed the daily cash-game at 1:00 am, we still have the right tournament for you. At khelo365, we always look out for the player's requirements, and that is why we have introduced the HUSTLE HOLDEM 4K TOURNAMENT with the buyin Rs.22 which will be held daily at 11:00 am.
Instead of wasting your day, sitting idle and doing nothing, why not play the daily cash-game and entertain yourself and also earn at the same time?
Start making massive fortunes and experience the realm of poker every day. The HUSTLE 4K tournament will leave you wanting to play for more, and there is nothing more exciting than winning every day at online poker.
Feel the adrenaline rush to play the poker tournaments that are available at khelo with big cash prizes, with entertaining features.
Play more and earn more only at khelo365.com's HUSTLE tournament.
It's time for you to challenge yourself and test your poker skills by participating in these tournaments and prove yourself worthy in the top Indian poker players by winning.
Terms and Condition:
In case of any disputes, Khelo365.com's decision is final and binding.