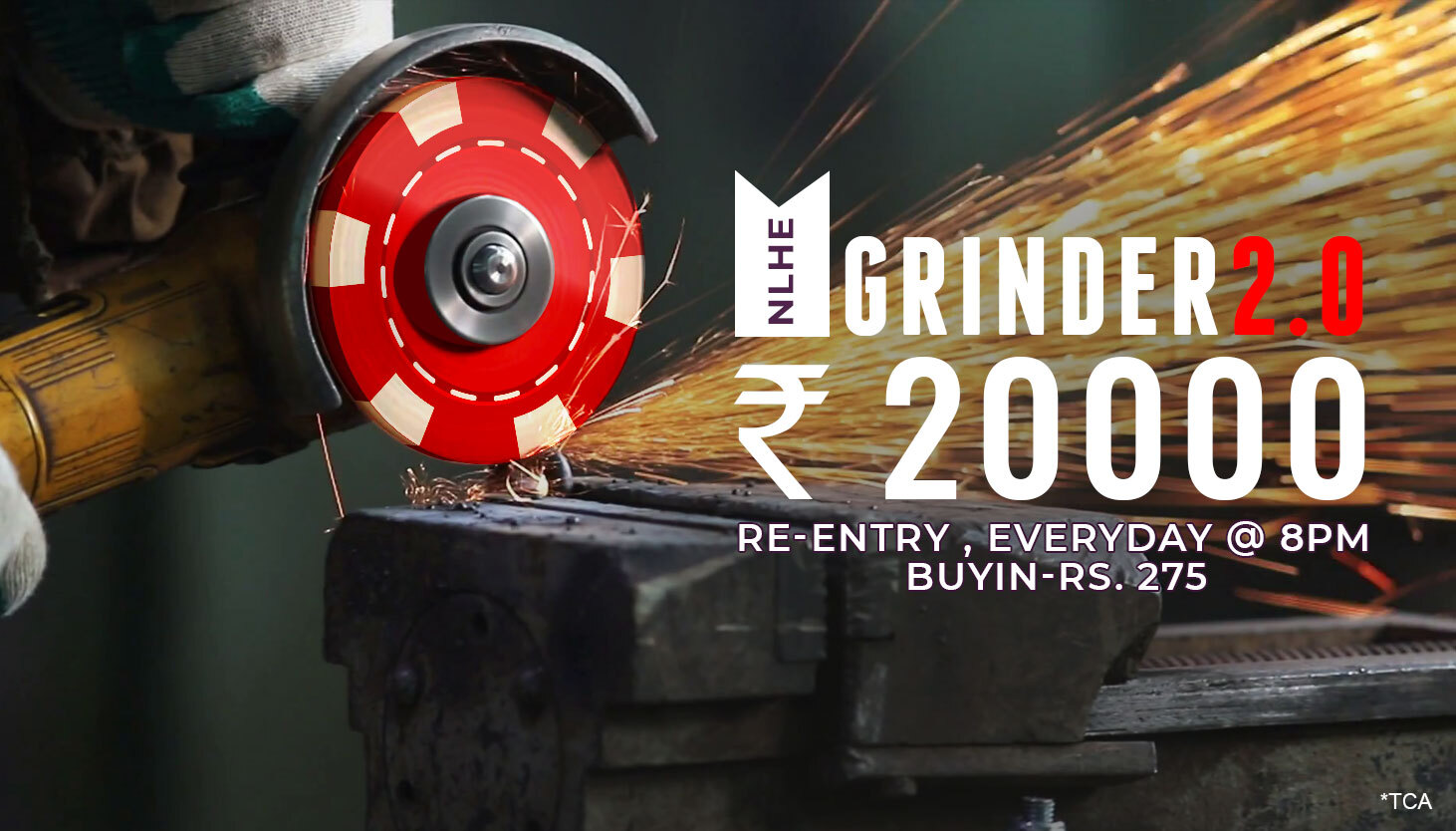 Much addicted to playing Grinder 15K at khelo365? We have seen how much our players enjoy playing Grinder, so we are here with the elevated version of GRINDER by introducing to you the GRINDER2.0.
It is exciting winning HUGE prizes with minimal buy-in, which is why we are trying our best to keep the excitement going on for you. We at khelo, we try our best to provide the best platform possible for our players because our happiness is solely about the satisfaction of our players.
Which is why, we have decided to upgrade the GRINDER 15K version to GRINDER2.0 20K buy-in entry Rs. 275 @8pm. Who doesn't enjoy winning big? Everyone does, in fact it is everyone's dream to grab this kind of opportunities.
If you haven't yet tried any of our promotions, GRINDER2.0 will be a great start for you since you will get to expose your skills at the same time win up to 20K GTD only at khelo365.
Grab your chair now, sit back comfortably and start playing now. You wouldn't want to let this opportunity slip off from your hands. It's time to lay your hands on the poker game and start winning amazing prizes.
Terms and Condition:
In case of any disputes, Khelo365.com's decision is final and binding.