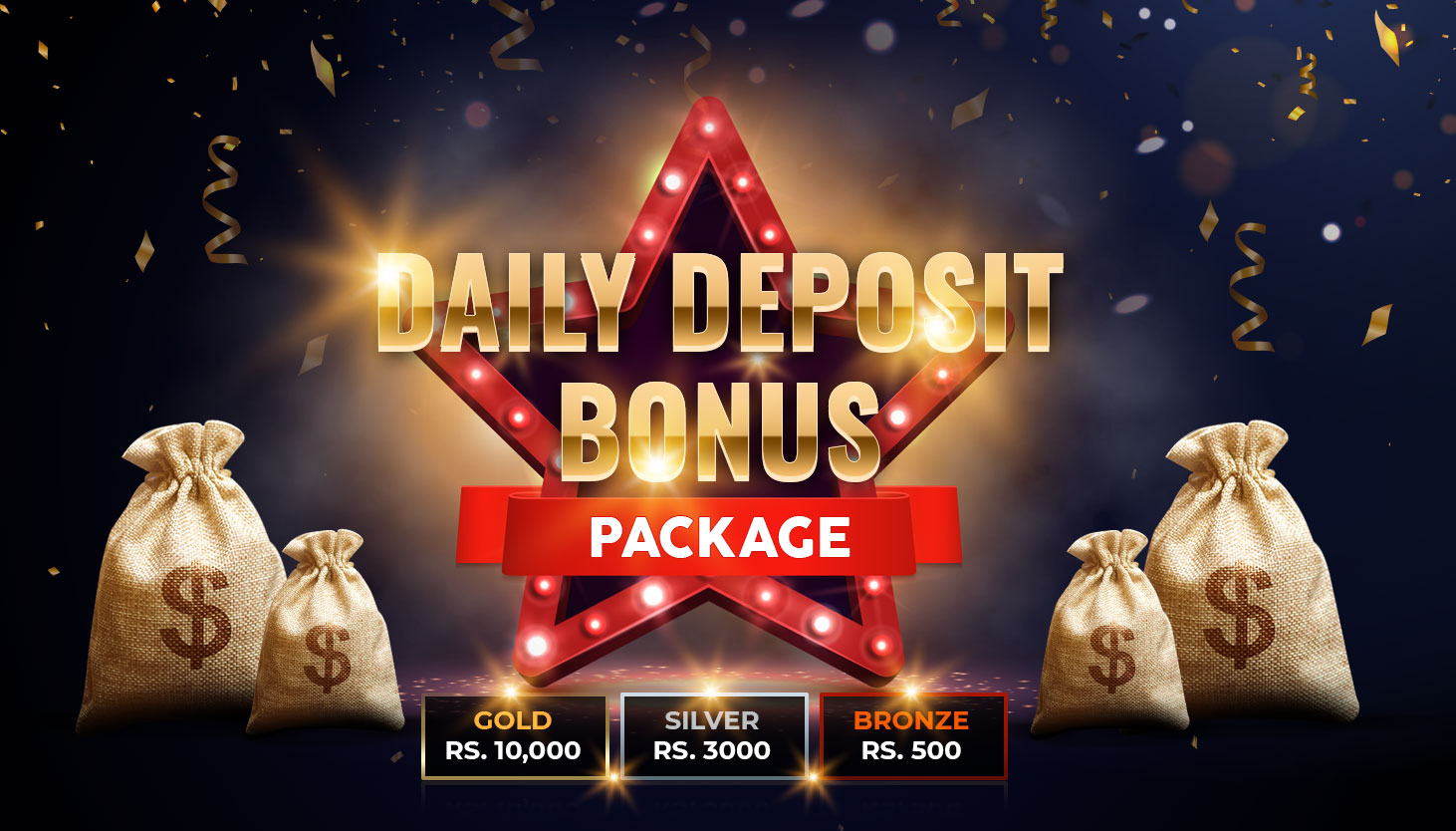 MONDAY to SUNDAY
GOLD
Min Deposit : Rs.15K
5% Instant bonus
10% Locked bonus
Daily Depositors Freeroll 40K GTD(Ticket)
Grinder 15K GTD(Ticket)
Promo code : GOLD
SILVER
Min Deposit : Rs.3K
5% Instant bonus
10% Locked bonus
Daily Depositors Freeroll 40K GTD(Ticket)
Grinder 15K GTD(Ticket)
Promo code : SILVER
BRONZE
Min Deposit : Rs.500
5% Instant Bonus
10% Locked Bonus
Daily Depositors Freeroll 40K GTD(Ticket)
2 Tickets to hustle
2 Tickets to minimax
Promo code : BRONZE
NOTE :
Players cannot get free tickets after the tourney has started. In the late registration period, players can enter only with the buy-in amount. So, the Players are advised to register for the tourneys hosted at Khelo365 with their free tickets as soon as the registration commences well in advance so as to avoid the last-minute rush.
Terms and Conditions :
Promotions valid from Jan 14th to Jan 20th Jan 31st
Exchange will be done automatically once you reach the criteria.
Deposit codes can be used only on that particular day.
Tickets will have to be used on the same day of acquiring the bonus.
Tickets for Grinder, Minimax, Hustle and Daily depositors freeroll will be valid for 2 days.
Unused tickets cannot be exchanged or encashed.
Collusion and chip dumping is strictly prohibited.
Incase of any dispute management decision will be final and binding.
Locked Bonus Exchange Criteria :
GOLD : Earn 300 CP to release 100 BM
SILVER : Earn 150 CP to release 50 BM
BRONZE : Earn 75 CP to release 25 BM
T&C for Withdrawal :
GOLD : Earn 1500CP before Withdrawal
SILVER : Earn 350CP before Withdrawal
BRONZE : Earn 200CP before Withdrawal
NOTE :
Locked bonus will expire in 7 days.
Promo codes can be used any number times in a day.