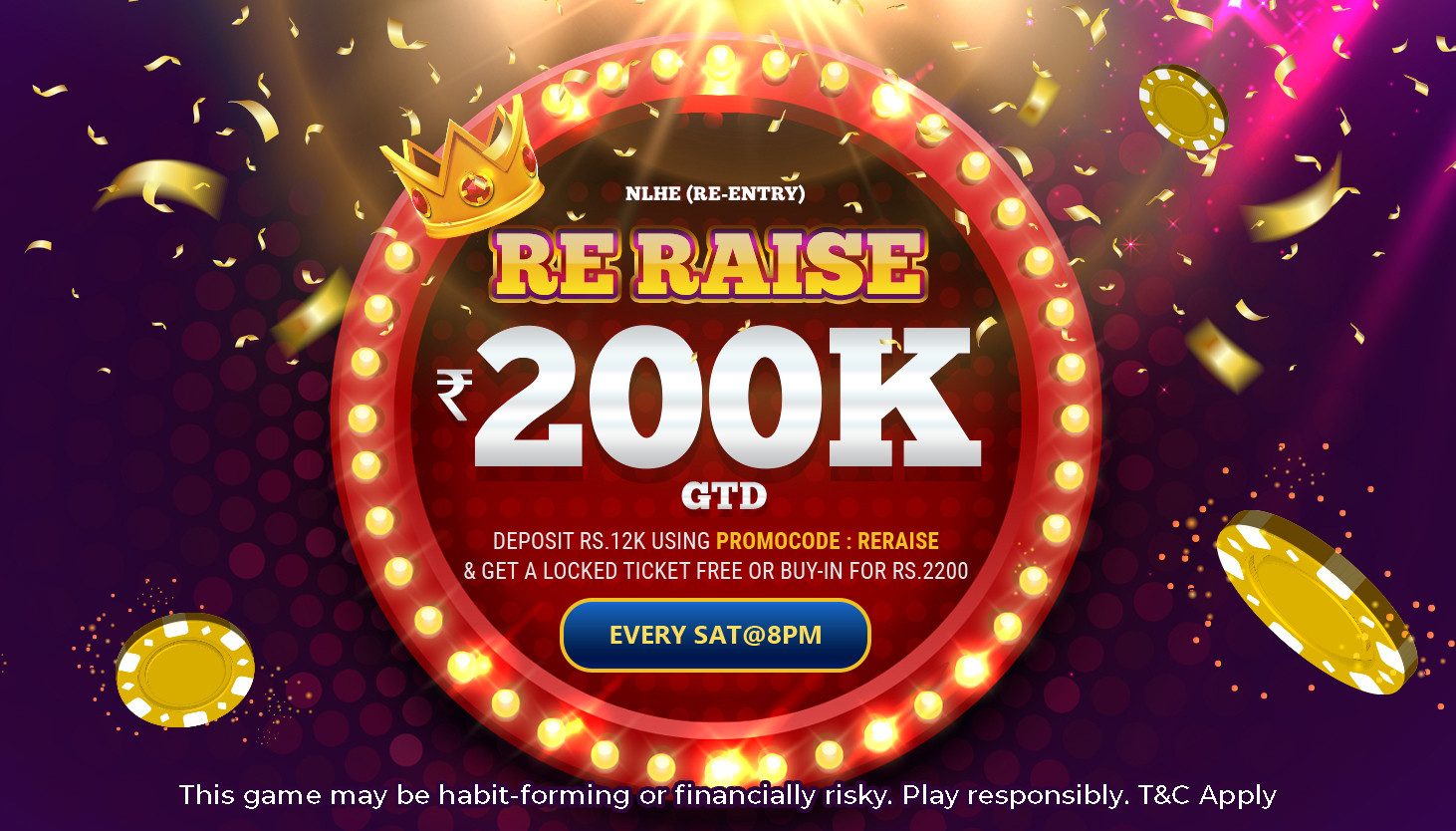 Looking for some weekend fun on Saturdays? Khelo365 is the go-to place for fun, excitement, and entertainment. We know how energetic you are on Saturday evenings. To make your Saturday evenings more electric, we have launched a new tournament called Re-Raise Deep Stack online poker tournament with a prize pool of Rs.2 Lac GTD. The tournament will be held every Saturday.
Get a free ticket to this tournament by depositing Rs.12000 with the promo code: RERAISE or play with a buy-in of Rs. 2200 @8pm.
Saturday evenings are considered the best time to play Poker online. So, expect a barrage of poker talents swarming in to fight for the lion's share. If you've got what to withstand the Raise Deep Stack, you probably deserve to win it. Also, since the Raise Deep Stack online Poker Tournament is on only every alternate Saturday, there's a lot of time to get your poker groove on.
play poker tournaments online and start winning.
Terms and Condition:
Players need to generate 550 VIP points to unlock the ticket.
Deposit with Promo Code( Get locked Ticket).
Unreleased locked ticket will expire in 30 Days.
Your Ticket is released to your Account.
Collusion and chip dumping by players could lead to permanent suspension of players' accounts and confiscation of players' chips.
Khelo365 reserves the right to amend or cancel any tournaments without giving prior notice.
Tickets earned for this tournament cannot be used for other tournaments.